CPHS Choir Directors: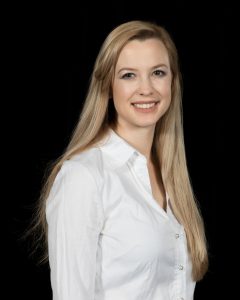 Lisa Holt
Head Choir Director
512.570.1260
lisa.holt@leanderisd.org
Lisa Sunset Holt is excited to continue her career as a choir director. Born in a family of gospel musicians, she was raised with music in mind. From piano lessons to playing the cello in orchestra to singing in the Texas All-State Choir, she has had a voracious passion for music.
Mrs. Holt has taught across Texas, in Austin, San Antonio, and Houston. Her choirs have consistently received sweepstakes ratings at UIL contests as well as sending over thirty-five students to the TMEA All-State Choir. During her years at The University of Texas, Mrs. Holt studied voice, music education, and conducting under Weston Noble, James Morrow, Rose Taylor, and Suzanne Pence. She has performed throughout the nation and across Europe, including roles for the Austrian American Mozart Academy in Salzburg, as well as on the musical theater stage. One of her most rewarding moments as an educator was directing a new John Mackey piece with her Varsity Mixed Choir at the 2019 TMEA Convention. She has always enjoyed the choral experience and states, "Choir helps people feel like they're a part of something important, it's not just about the music making, it's about the community you build with your peers."
Raised in Austin, Mrs. Holt has become familiar with the customs and practices of choir programs in the state of Texas. She holds many professional leadership roles with TMEA and UIL, and is charging a path for music education in America. She now lives with her husband Jeff along with their two sons, Davis and Jackson, in Georgetown.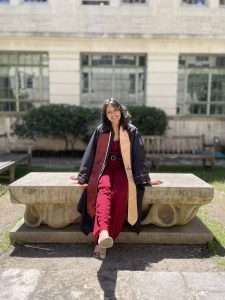 Varsha Nathan
Assistant Choir Director
512.570.1285
varsha.nathan@leanderisd.org
Varsha Nathan is a recent graduate from the University of Texas at Austin with a B.M. in Choral Music Studies and a B.B.A. in Accounting. During her time at UT, Ms. Nathan was a member of the top ensemble at UT, Concert Chorale, led by Dr. JD Burnett and Dr. Suzanne Pence, and studied with Dr. Cynthia Morrow as a mezzo-soprano. She has also been a member of UT business student organizations and completed summer internships in accounting and finance. This is Ms. Nathan's first year teaching, joining the Cedar Park team officially after student teaching at CPHS in Spring 2023. Ms. Nathan adores the sweet and talented students at Cedar Park, and she is very excited to work with them and her incredible mentor, Lisa Holt!