CPHS Choir Handbook:
Click below for the Handbook!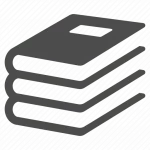 Google Classroom Codes:
Treble (1): 6bjidl5 
Advanced Varsity Treble (8): xzemw7c
Varsity Mixed Treble (3): jstyvqd
Tenor/Bass (6): yc3g2o3
Varsity Mixed Tenor/Bass (2): ulwdn23
Seasons: nswgyq5
Pitch Black: m6gdxws
Show Choir: myqwfg6
TMEA Auditions: 45nm56m
Choir Officers: mbj6esp
Remind101 Codes:
Text the following codes (as they apply to the classes you are taking) to 81010. Remind is used to communicate with students and is the only approved form of mobile communication with Mrs. Holt or Mr. Torres.
Treble (1)- 6mhntw3 
Varsity Mixed Tenor/Bass (2) – setjgw4
Varsity Mixed Treble (3) – jstyvqd
AP Music Theory (4) – ufii6ia
Tenor/Bass (6) – rdiu6uj
Show Choir (7) – cbspw7y
Pitch Black (7) – xhmezgy
Seasons (7) – csmuyul
Advanced Treble (8) – jogwwox
TMEA Auditions: wig3f4g